back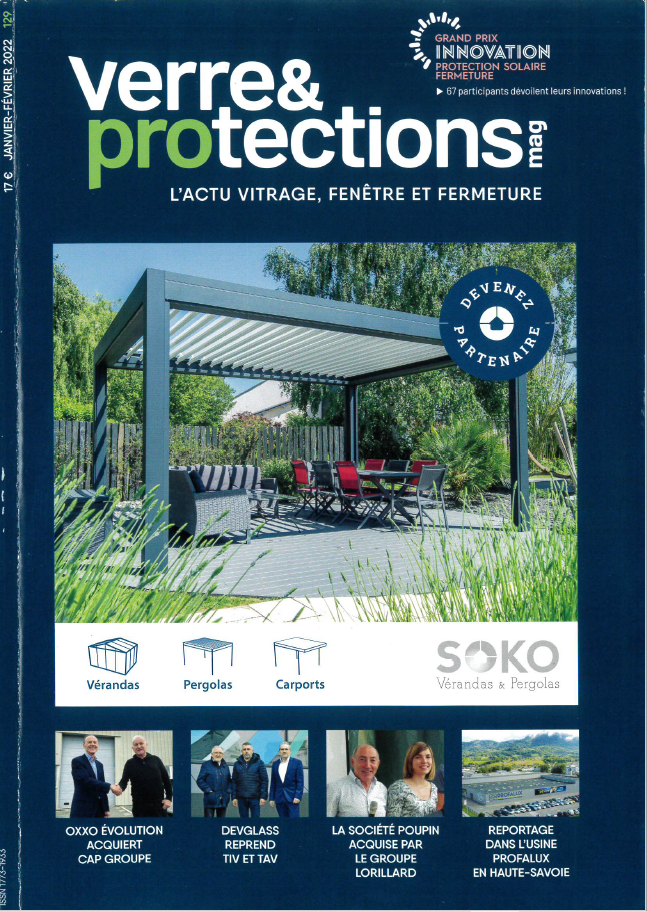 Denis Schnoebelen hands over the reins of the MANTION group to Martial Devaux
Type of magazine: Press specialized in glass, glazing, window and closure
Magazine : Magazine Verre et Protections – N°129
Date of issue : January – February 2022
Page(s): 274
Periodicity: Bimonthly (7 issues/year)
Journalist: Christian Faivre Delord
Country: FRANCE
Website: Verre et Protections
The carefully planned transition took place smoothly in January 2022. The changeover will give the MANTION group new impetus, guided by its new chairman.
Martial Devaux will be joined by Florian Cunin, who will take on the role of CEO in the course of the year.
"Honest, ambitious in all the right ways and full of enthusiasm, Martial Devaux is the right man to inspire our teams, meet new challenges and steer projects in keeping with the values of the MANTION group", says Denis Schnoebelen, who has been working with Martial Devaux for three years now.