back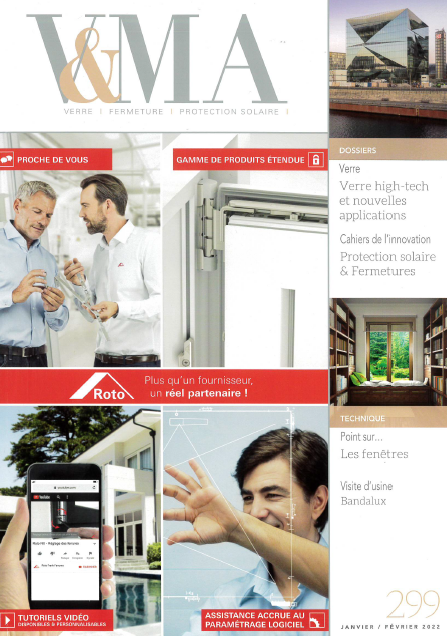 Martial Devaux, a new pilot in the Management used to high-level driving in companies.
Type of magazine: Press specialized in glass, closing, solar protection
Magazine: VMA Verre & Menuiserie Magazine – N°299
Publication date: January – February 2022
Page(s): 138
Periodicity: (6 issues/year)
Editor in chief: Anne Boulay
Country: FRANCE
Website: Verre et Menuiserie
The figures speak for themselves: in 20 years, MANTION has gone from 14 M€ of turnover and 90 people to more than 42 M€ of turnover and 220 employees.
It is not a coincidence since it is the time of presidency of Denis Schnoebelen, largely contributor of the expansion of the company with his teams mobilized to defend the wealth of an exceptional expertise.
On its site in Besançon (25), the workshops demonstrate their full potential: cutting, stamping, cold forming, sheet metal forming, bending, laser cutting, assembly by riveting, welding… and 10% of the group's workforce is involved in a very active policy of patenting at the international level.
Generously deployed on the export market, the brand is aiming for exponential growth since 2020, with an action plan in North America until 2023, which Martial Devaux has taken on.
Previously head of several factories in Germany, Switzerland, and Northern France, which is defined in the operational, organization and production, Martial Devaux has a desire for organic development including innovation and external growth.
"The construction sector in India is particularly demanding for sliding systems, both for tertiary buildings and homes. The potential is enormous and as such, we are transforming our commercial offices in Mumbai into a subsidiary", underlines Martial Devaux.