back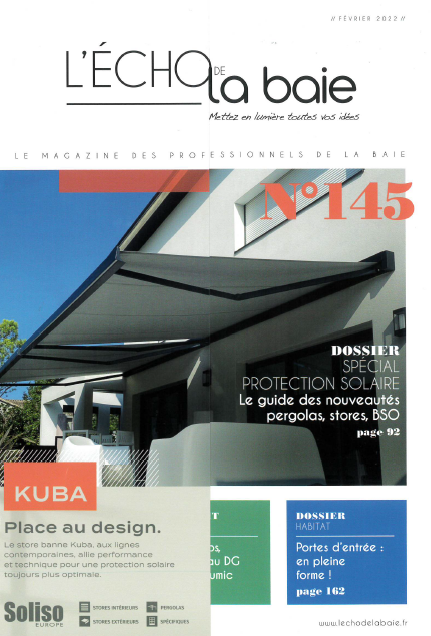 Martial Devaux takes over the management of MANTION
Type of magazine: Press for professionals – shutters
Magazine: Magazine L'Echo de la Baie – N°145
Publication date: February 2022
Page(s): 211
Periodicity: Bimonthly (8 issues/year + 2 special issues)
Journalist: Stéphanie Lacaze -Haertelmeyer
Country: FRANCE
Web site: L'écho de la Baie
The MANTION group will find a new impetus with its new President, Martial Devaux, who will be joined by the end of 2022 by Florian Cunin as General Manager.
The latter, who has been with the group for more than 20 years, notably managed the Bourquin Décolletage company and then set the MANTION SMT company, located in Genlis (21), on the road to success. Since 2018, he has been in charge of the establishment and commercial development of the MANTION group on the North American continent.
A meticulous passing of the torch prepared for 3 years by Denis Schnoebelen who has largely contributed to the expansion of the company, by relying on its assets, with the development of the product ranges, the entry on the market of automatisms, and the commercial deployment on the great export, where the brand is today widely recognized.
Thus MANTION has gone from a turnover of 14 M€ and 90 people in 2000, to more than 42 M€ and 220 people today.
It is with serenity that he joins the supervisory board of the parent company MANTION SAS.