back
New products | 04.08.2022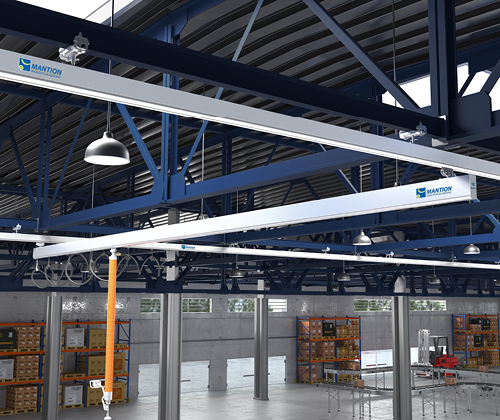 Discover our range of aluminum cranes from PURTEC by MANTION
A solution made in France for your handling systems to discover!
MANTION is proud to present its new range of PURTEC Aluminum Cranes. 
A solution made in France for your handling systems. 
With a PURE design and TEChnical, these cranes can handle a maximum load up to 1200 Kg.
Among the strengths of this product, we can underline: 
6 anodized tracks with identical bearing chambers.

 

A single support and trolley for all PURTEC

tracks,

no more supports and trolleys adapted to the size of the

track

, this will greatly simplify the management of your stocks by also eliminating all risks of error.

 

The

trolley

is laterally guided on ball bearings and

the gap in the track

is reduced for a perfect and silent sliding. 

 

Brass rings on the Ball-jointed suspension for very smooth and durable joints. 

 

The flexibility and ease of movement of the beams is incomparable.

 

Dovetail joint to ensure the running surface is aligned perfectly.

 

Height-adjustable HPR

crane trolleys

(

take account of the constraints of the work area

)

. 

 

Telescopic crane with automatic return if required

.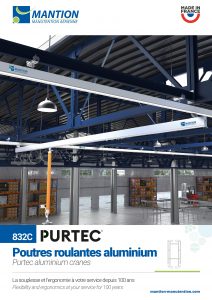 > For more details, see our catalogue
If you would like more information or to be put in contact with our handling team, contact us!