back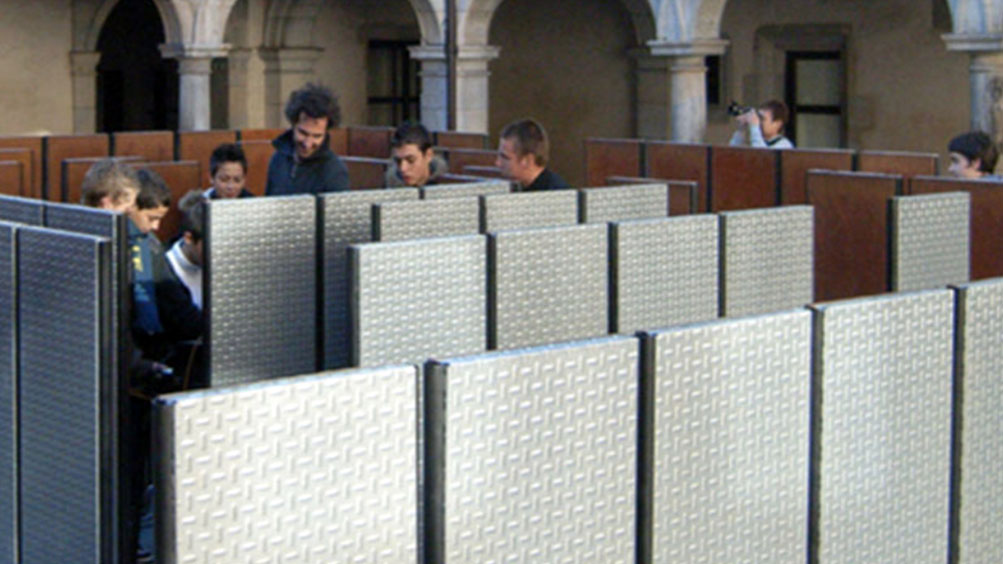 Dédale by Gilles Picouet
MANTION – PATRON OF THE ARTS
Produced by Le Pavé Dans La Mare, Dédale is an artwork which the City of Besançon has owned since 2011.
Sliding system specialist MANTION, who sponsored Dédale, manufactured and built the piece, and is now in charge of its technical maintenance.
Dédale is a work imagined by the artist Gilles Picouet, who revisits the myth of the labyrinth by transforming it into a friendly, playful space.
The labyrinth creates an interaction between body and space. Visitors discover a series of moveable walls, which they can slide to create or close openings and invent their own pathway through the labyrinth.
INAUGURATION ON SATURDAY, 15 FEBRUARY 2020 AT 15:00 AT THE ROYAL SALTWORKS IN ARC-ET-SENANS.