back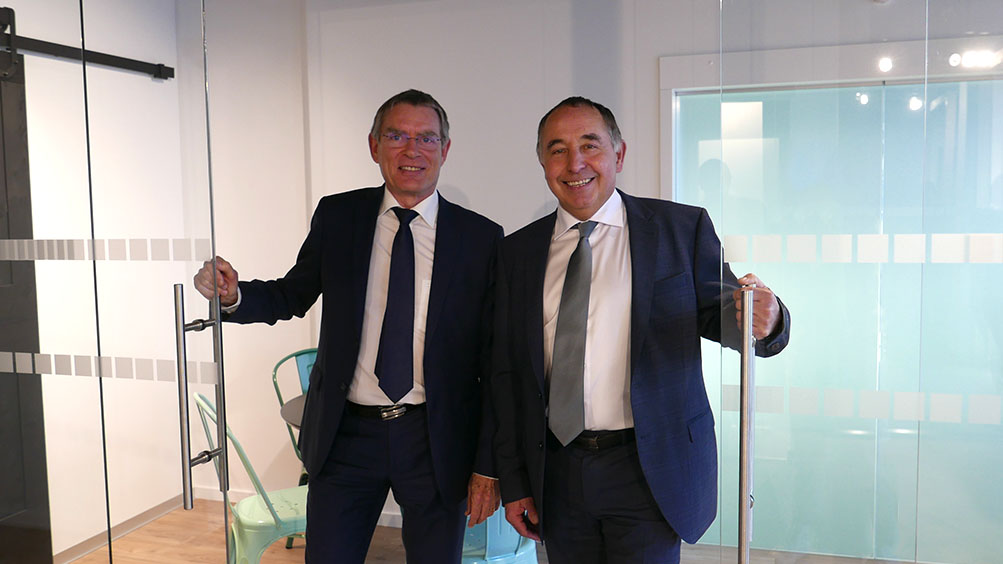 Martial DEVAUX becomes the new President
A new chapter is opening within Groupe MANTION!
Change in the governance of Groupe MANTION!
Since January 1st, 2022, Martial DEVAUX, is from now on President of Groupe MANTION.
General Manager of MANTION since 2019 and endowed with a strong experience in the field of industrial tooling, he has been appointed President of Groupe MANTION, and succeeds Denis SCHNOEBELEN, who held this position since 2000.
He will define, with full responsibility, his industrial vision by transforming the commercial, digital and environmental performance of Groupe MANTION.
Next autumn, Martial DEVAUX will be joined by Florian CUNIN who will support him in a very operational way as Managing Director. With a business expertise of more than 20 years and the management of 3 different subsidiaries of Groupe MANTION, he will be a strong right hand.
Groupe MANTION is always looking for better alternatives and more innovative solutions to grow and bring satisfaction to its customers and partners.
It is with the feeling of an accomplished mission, that Denis SCHNOEBELEN hands over the keys of the group to Martial DEVAUX, and with serenity that he joins the supervisory committee of the parent company MANTION SAS.